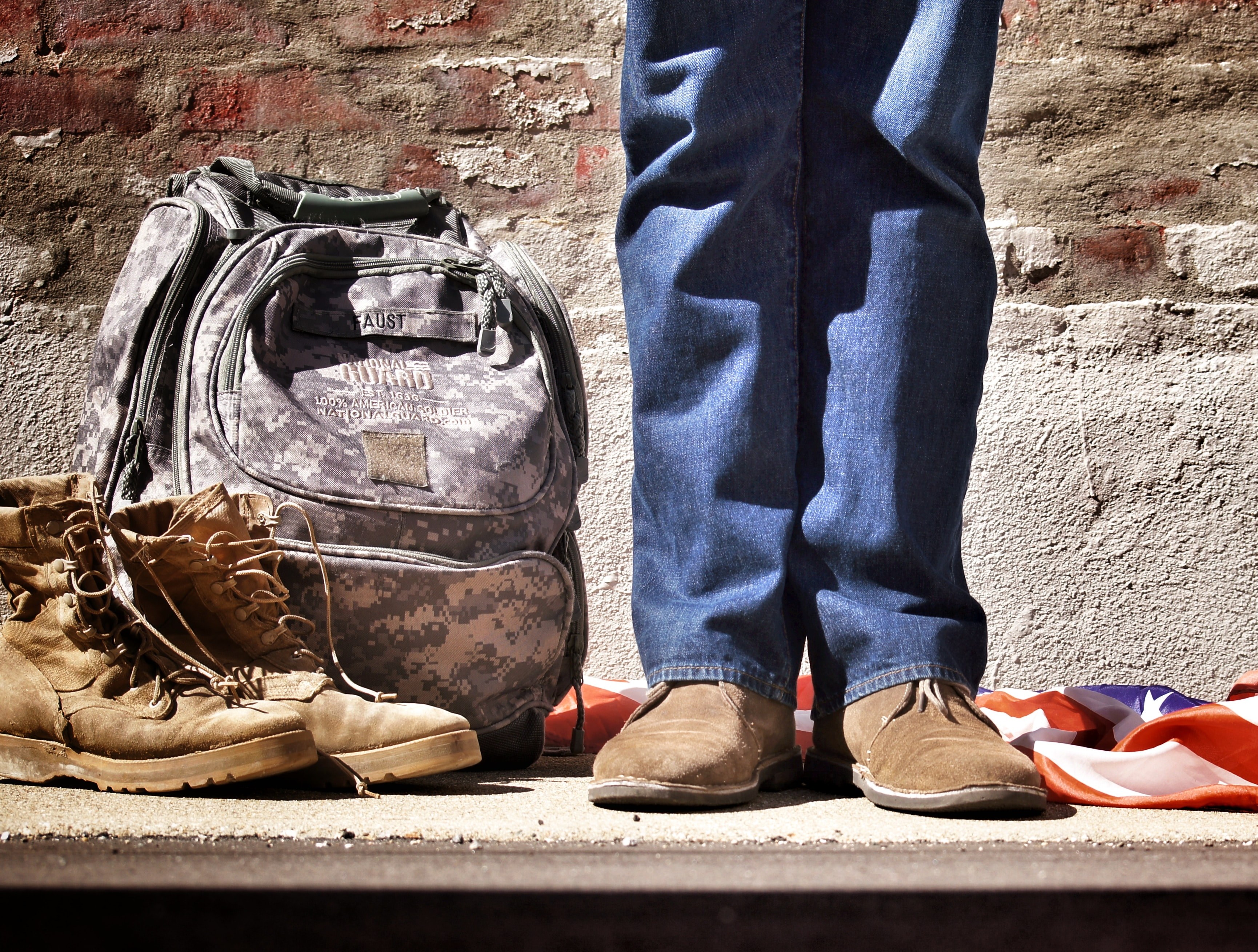 The VA loan is a great benefit available for so many current military members and veterans. My husband is a veteran, so we've been able to take advantage of this benefit three times. The specific eligibility requirements can be found on the VA's website so if you are currently serving or have served in our nation's great military, do yourself a favor and see if you're eligible for a VA loan. There are many advantages to obtaining a VA loan versus a conventional mortgage including lower interest rates, no down payment requirement, and no PMI (private mortgage insurance), but here are five benefits you may not know:
YOU CAN HAVE MORE THAN ONE VA LOAN AT A TIME.
You would think that by now, on our third VA loan, my husband and I would know most things about the VA loan, but this one surprised me. We had not sold our previous home yet when we found our new house, and I didn't think we'd be able to apply for a VA loan until we sold our house. It turns out, in some cases, you can get a second loan. It depends on a few things, but if you're in a situation where you might need a second loan before you pay off your original loan, our friends at loanDepot can help you figure it all out.
YOU CAN USE YOUR VA LOAN FOR A HOUSE THAT NEEDS REPAIRS.
This case also came up with our most recent home purchase! The VA loan has minimum property requirements which has made it more difficult for veterans to use their VA loan to purchase fixer uppers. Well, they recently made VA renovation loans an option that can be used to fund the renovations or repairs to bring a house up to the standards. There are also other ways to still buy a home where either the seller or the buyer (the veteran) can pay for the repairs at the time of closing. Bottom line, if you find a home that doesn't meet the requirements, do not think it is a no-go! Ask your lender what your options are in your particular case.
THERE IS NO LIMIT ON THE NUMBER OF VA LOANS THAT YOU CAN HAVE IN YOUR LIFETIME.
You can reuse your VA loan benefit as many times as you'd like. You are always required to live in the home you buy, but generally as long as you've sold your last house and paid off your mortgage, you're free to use your VA loan again and again.
YOU CAN BUY A MULTI-FAMILY HOME.
Rental income!!! It's genius. As I mentioned before, you do need to live in the house, but any additional units could be used to potentially make your mortgage payment. You're allowed to buy up to a four-plex with the VA loan.
YOU CAN SAVE ON CLOSING COSTS COMPARED TO OTHER LOAN TYPES.
There are limits on the amount and type of closing costs assessed with a VA loan. There are certain fees that the veteran is not allowed to pay so it may benefit you at the closing table.
Visit loanDepot's website for more information on VA loans or contact them to get hooked up with an expert. The VA loan can really help our veterans benefit financially, and as a veteran-led company, we want to do all we can to help our fellow veterans navigate the real estate world so contact any of us if you have questions!
---
Photo by Benjamin Faust on Unsplash
Blog Post By: Shannon Glonek